During these uncertain and unprecedented times, the Department of Energy has been faced with a very difficult decision regarding our 2020 Cyber Conference. For the safety and well-being of our attendees and exhibitors, as well as preserving the unprecedented networking opportunities the conference provides, we have postponed the 2020 Conference until Spring 2021. More details coming soon.
ABOUT THE CONFERENCE
The Cyber Conference brings together the DOE enterprise, the federal interagency, academia, international partners, and private industry to advance cyber and IT modernization efforts across DOE's diverse and shared missions.
Read More
Thank you for attending the 2019 DOE Cyber Conference. For the conference certificate, CLICK HERE.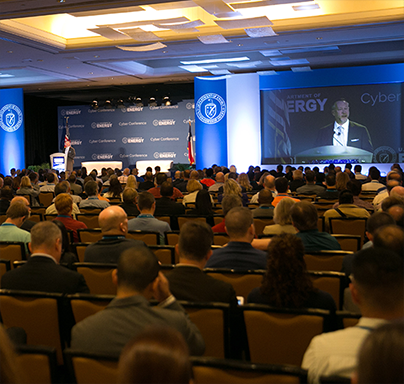 2018 DOE Cyber Conference
PHOTO GALLERY

Sign up to receive updates about the DOE Cyber Conference
JOIN OUR EMAIL LIST